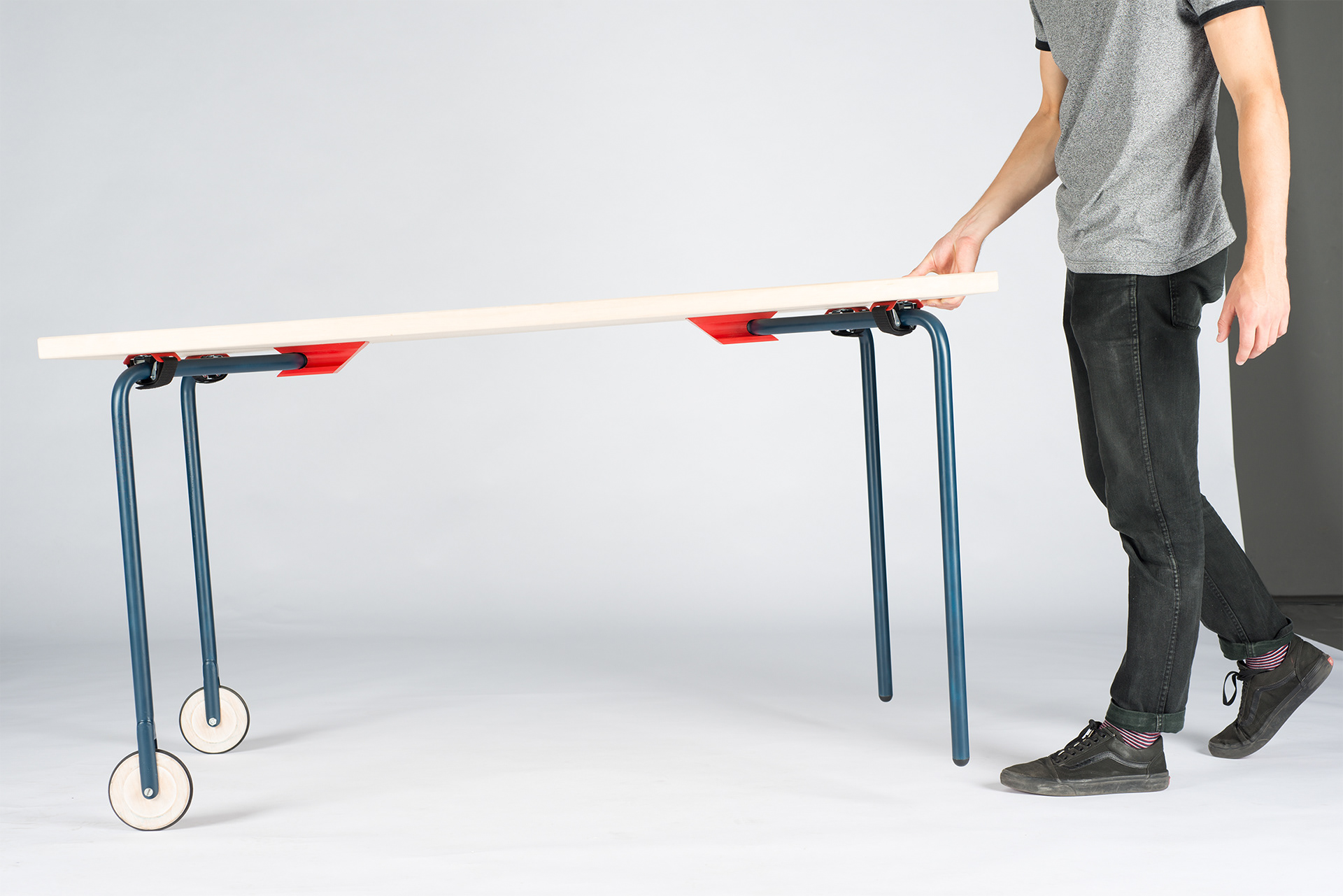 We used paper sandwich materials for the tabletop to make it easy to lift. 
The table can be moved by one person using the wheels on one trestle.
The two trestles are made out of steel and can easily be connected to the tabletop.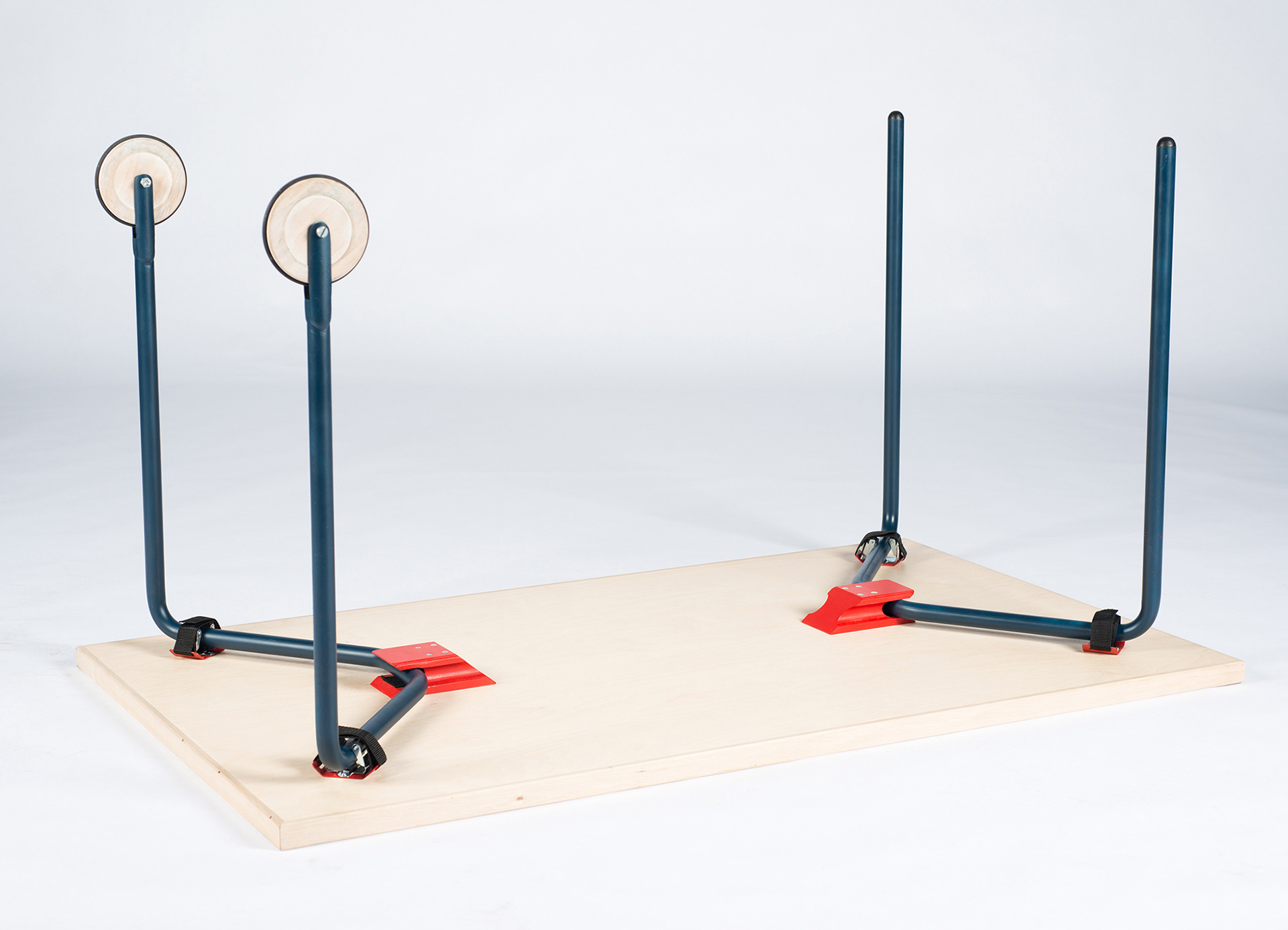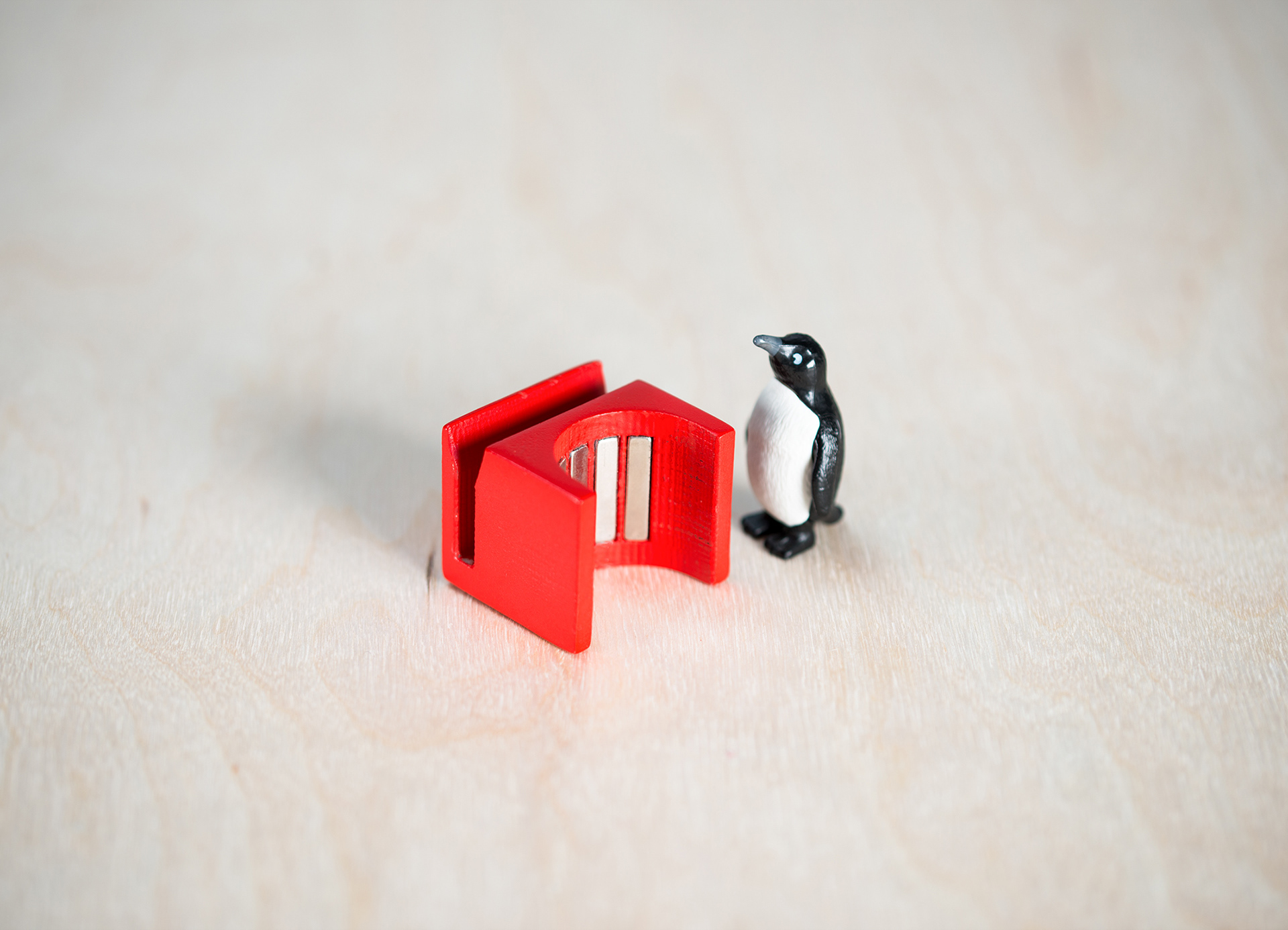 This magnet clip can be used to attach items like our boxes to the trestles.
Made out of sheet metal, the boxes are both stable, but still light. You can use them to store whatever you need on your workplace, but not always want on you tabletop.
The clips make it easy to arrange the boxes however you need them.