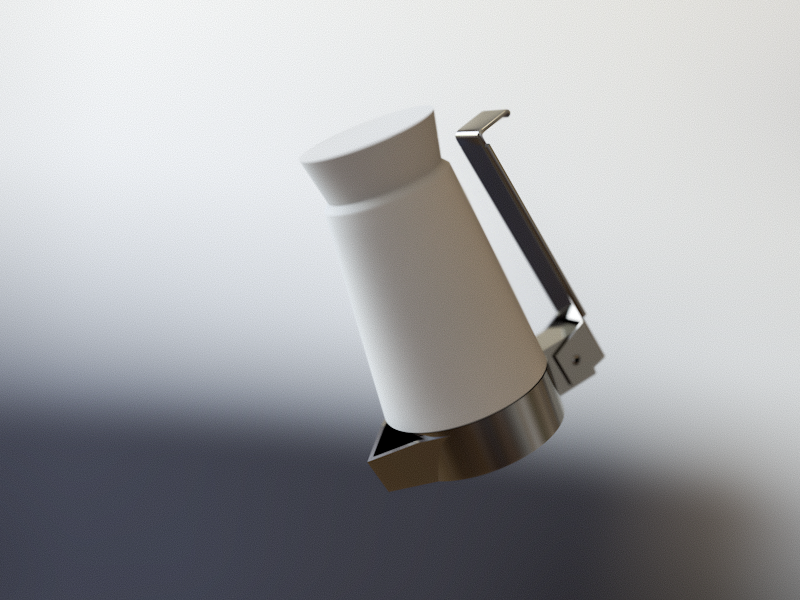 This spice can stores your spices & herbs cool, dark & airtight, ideal conditions for a long-lasting flavour. 
It's used one-handed, allowing an easy & instinctive operation.
With the handle pressed, the spices trickle into the bottom cap. If you now let go of the handle, you only pour what's inside the cap, allowing you to portion the amount of spices or herbs you need.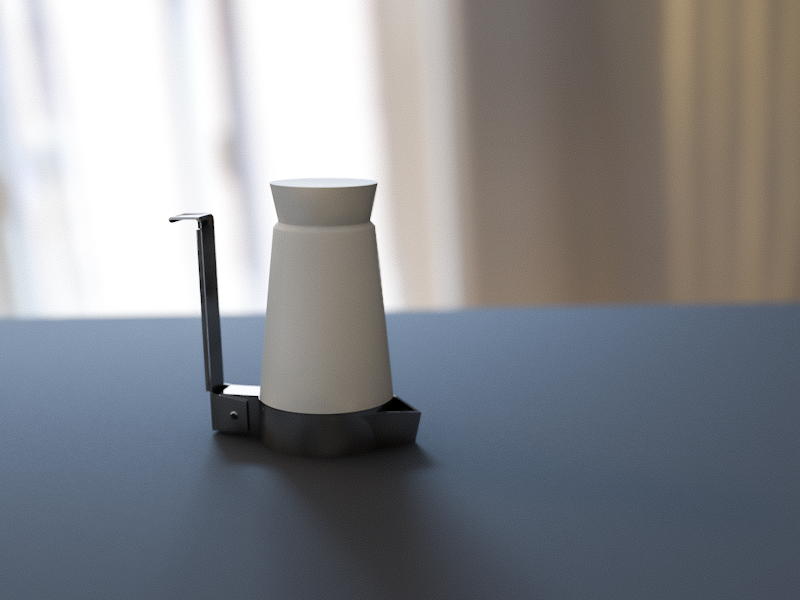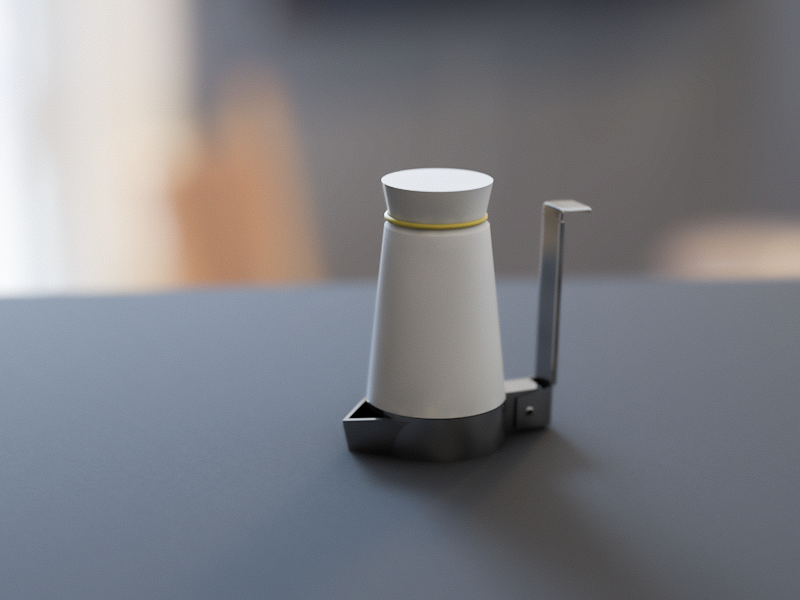 Colored rubber rings are used to keep the different spices apart.

As for the materials used, I'm still experimenting. I'm considering ceramics, melamine or stainless steel for the container, and either melamine or stainless steel for the cap and its inside mechanics.